Your Direct Connection with the Kansas Community
PowerPortalz offers our Safe Charging Stations FREE to local high traffic businesses for guests to use & you to advertise!
Your PowerPromo in the

Face

of the Community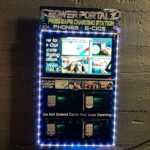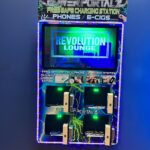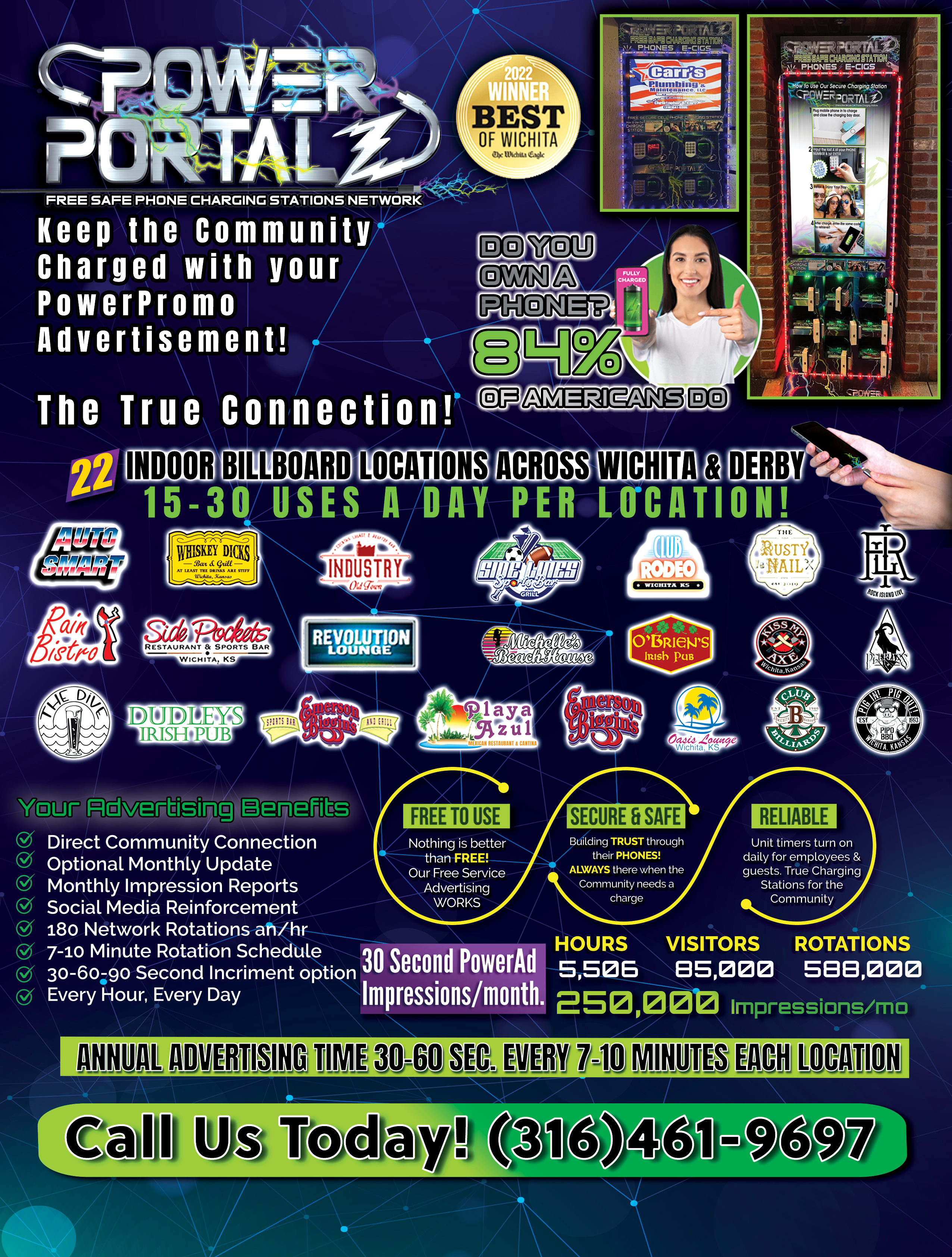 With our Free Service Advertising Local Businesses are able to see their Content directly interacting with the community by offering a free safe place to charge their phones away from home
Safe Charging Users Monthly
Our Free Service Advertising is based all over Wichita with our Free Safe Charging Stations & Interactive indoor billboards. If you own a business or brand, we can put you IN THE FACE of the community. DIRECTLY CONNECTING you through our safe charging stations.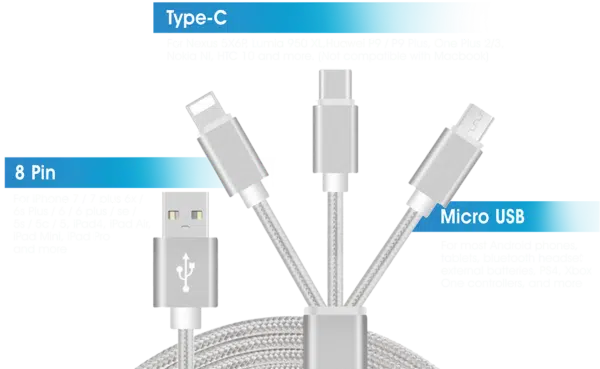 PHONES,E-CIGS,SMART WATCH
The phone industry is constantly changing, which means we must adapt to. Making sure that all devices that come into our Charging Stations, are able to leave fully charged!
Each locker has a Universal Charging Cable
DIGITAL ADVERTISING IS CONTINUOUSLY CHANGING WITH THE MODERN WORLD.
How we help your business

Connect
Our Free Service Advertising puts you in the face of the community
offering a safe place to charge their phones
PowerPortalz are a Community based business! Operating off of the support of the businesses we connect with the community we safely charge!